R. Crusoe & Son
Roadtrips Partner for Custom Pre & Post Tours
Roadtrips has partnered with R. Crusoe & Son, one of the leading luxury tour operators for unique experiences around the World.
Travel is one of those things that screams out personal preference. The veteran experts at R. Crusoe & Son have a weakness for giving travelers exactly what they want: luxurious unusual journeys.
R. Crusoe caters to those looking for stellar guides, insider access, and smooth logistics. Crusoe offers options, not dictates. Duck into a private palace in Beijing's Forbidden City. Have a tasting with a sommelier at a top vineyard. Cook lunch with a Vietnamese chef.
R. Crusoe travel specialists recognize that you are sophisticated, curious travelers who demand intelligent journeys. Culture-packed destinations appeal, but so do exotic, out-of-the-way corners of the world you can visit comfortably and in style. What's the goal of your trip – learning about history or focusing on the here and now? Are you passionate about art? Architecture? Archaeology? Food and wine? The possibilities are endless. Crusoe navigates the best choices to create a luxurious journey just for you.
Add to this a thoroughly convenient approach to travel. R. Crusoe experts attend to the details of tour planning so that leaving your hotel every morning is an unencumbered pleasure. Crusoe hand-selects the very best local guides for you, puts you up in hotels that fit your needs, and takes you to the most marvelous restaurants.
By following your desires and leading with years of expertise, R. Crusoe & Son has established itself as America's premier international custom tour company.
At Crusoe, planning travel begins with a simple conversation. You tell the Crusoe travel specialists when and where. Travel possibilities are endless, but a traveler's time isn't. So Crusoe maximizes it with several types of travel options:


Custom Journeys.
Tours tailor-made for you and your lover or your seven elderly aunts from Nantucket. Crusoe pairs you with the top guides, put you up in hotels that fit your exact needs, and take you to fantastic restaurants. Head off to interesting sites. Meet intriguing characters. Break out of the ho-hum. Take a look at Crusoe's sample journeys at rcrusoe.com for suggestions—starting points, really. Or bring Crusoe's experts your own ideas, and they'll come up with the perfect, elegant game plan.

Hosted Journeys.
Once-in-a-lifetime opportunities to accompany David Weber, Crusoe's managing director, and his wife, Patty, or another specially-selected host to enhance a particular journey. Generally one-time-only, these tours are full of special insider experiences.



Private Jet Journeys.
Innovative expeditions that minimize the friction of travel between remarkable and remote places. Hassle-free flights aboard luxurious private jets. The very top experts. A return to the Golden Age of Travel.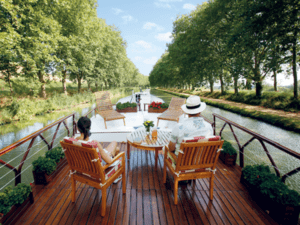 Cruising & Rail Journeys.
All manner of boats cruise the globe's waterways. Crusoe chooses the finest conveyances. There are marvelous corners of the world best seen via ship or river cruiser. Certain barges a cut above the others. Trains, too. R. Crusoe creates private pre- and post-cruise and rail touring seamlessly tailored to your wishes.



Special Interest Group Journeys.
Orchestra and museum patrons and other organizations have R. Crusoe create group tours sans the group tour feel. They have sent foodies and wine lovers to off-the-beaten-path spots. Executives say thanks with Crusoe's incentive journeys. Have a group that wants to travel especially well? Let R. Crusoe know.