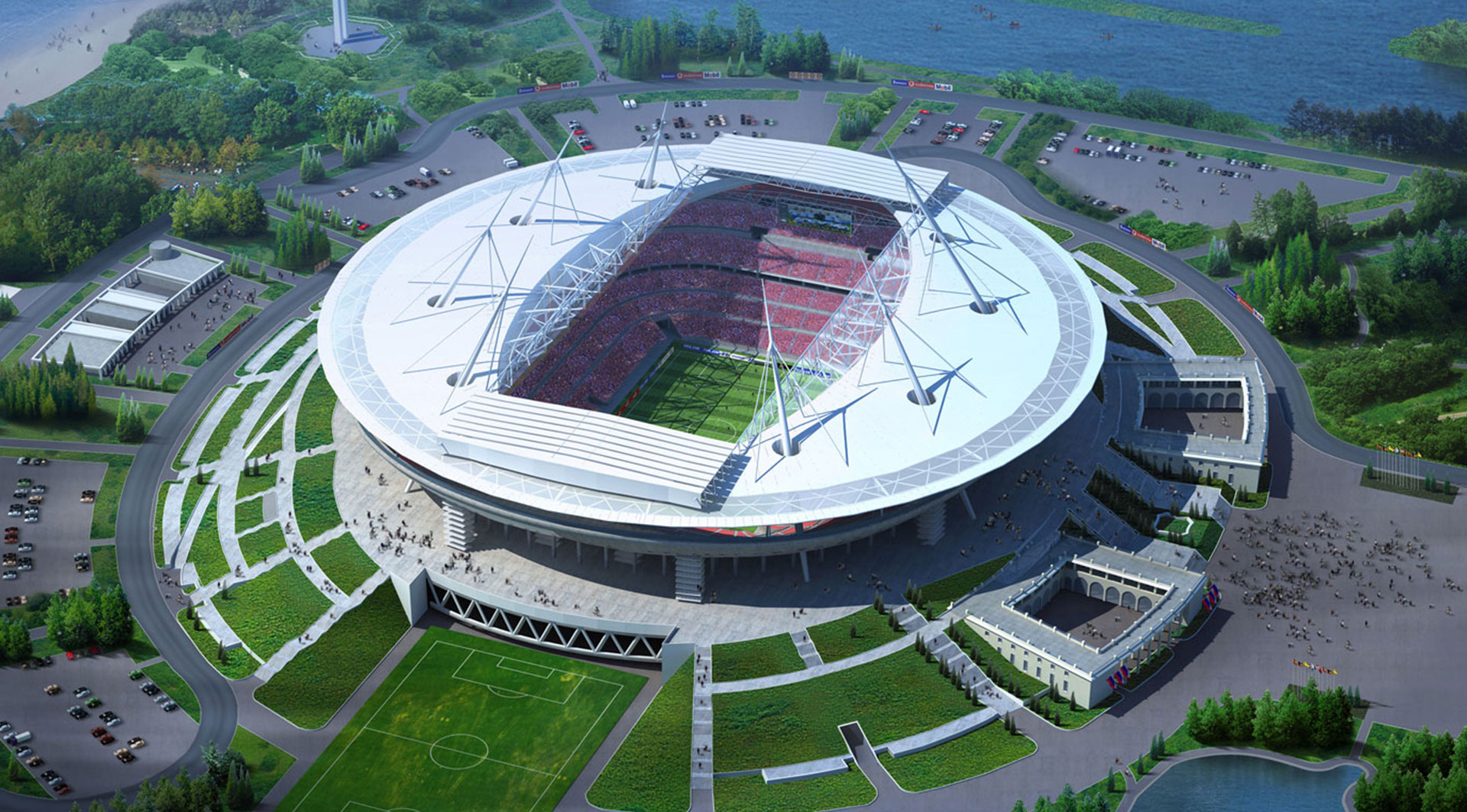 Venue
Confederations Cup Final: Saint Petersburg, Russia, June 29-July 3, 2017
Your Preferred Seats at St. Petersburg Stadium
Future home to FC Zenit Saint Petersburg, the brand new St. Petersburg Stadium (also known as Zenit Arena) is scheduled to open in 2016, eight years after construction began. The design of the stadium was decided by a competition, which was won by Kisho Kurokawa Architect & Associates for their impressive 'spaceship' submission. Guests to the 2017 Confederations Cup will be amongst the first to experience this architectural marvel, which promises to be one of the most modern stadiums anywhere. This multi-purpose venue will boast a retractable roof and hold close to 70,000 fans, the largest in the tournament.
Standard Package Seating Categories:
Category 3
Category 2
Category 1
Premium Category 1
Our Reputation

"We loved the location of the hotel."

The total experience was fantastic and easy for us to just enjoy. We loved the location of the hotel and the on ground team made sure everything about our trip was perfect. A huge high five to both Jake and Jeff and their team that delivered a wonderful experience for us. They really took care of us and we enjoyed spending time with them. They made sure all the arrangements were buttoned up and handle any request we had.
Sign up to our newsletter
Subscribe to Roadtrips News, our free monthly email newsletter, to be the first to receive the latest sports travel information, expert advice and tips, and special offers.