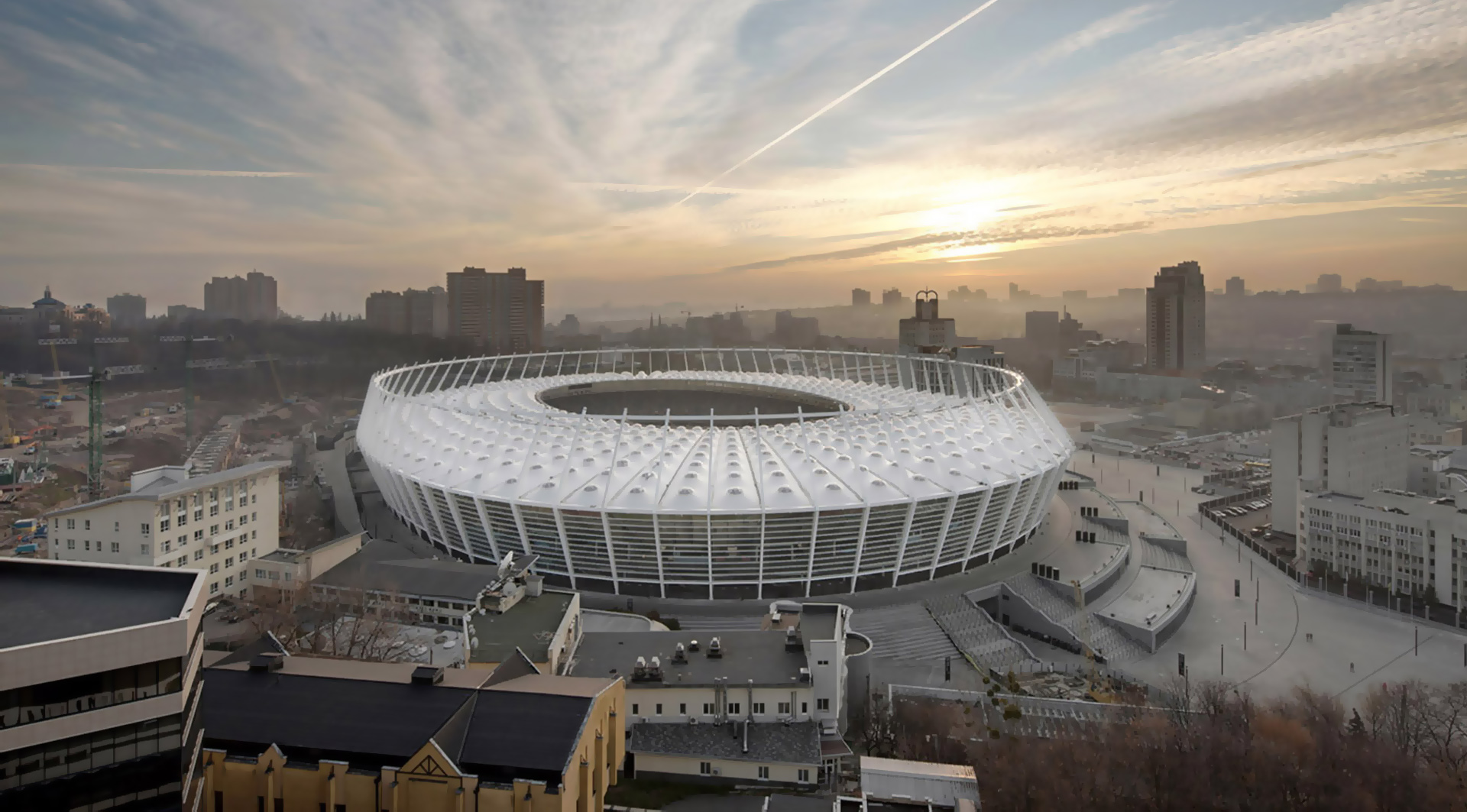 Tickets
Champions League Final: Kyiv, Ukraine: May 25 - 27, 2018
Your 2018 Champions League Final Tickets
This historic stadium has been hosting major events for almost a century. An ambitious renovation completed in 2011 revitalized the stadium and cemented its status as the premier stadium in the country and one of the biggest in eastern Europe. The stadium has a seating capacity of 70,000 and is home to FC Dynamo Kyiv and the Ukraine national football team. Among the many impressive sporting events on its resume are the 1980 Summer Games and the 2012 Euro; with that kind of experience, you know the stadium and the city will make an exceptional host for the 2018 Champions League Final.
Imagine sitting close enough to the action to hear each call on the pitch, or higher up so that you don't miss one moment of the game. Roadtrips can offer you your choice of seating at Olympic Stadium so you can create your ultimate Champions League Final experience.
Standard Package Seating Categories
Category 3
Category 2
Category 1
Premium Category 1
Our Reputation

"Were seated so close to the field."

We thoroughly enjoyed our 2013 Champions League Final in London – from the Langham Hotel, the Football game, and the London experience. We were seated so close to the field that Lukhanyo and I had a chat with Arjen Robben before the start of the game. It was beautiful – thank you, Brian, and your team. We look forward to Rio de Janeiro next year.
Sign up to our newsletter
Subscribe to Roadtrips News, our free monthly email newsletter, to be the first to receive the latest sports travel information, expert advice and tips, and special offers.