Tickets
Champions League Final: Cardiff, Wales, June 2 - 4, 2017
Principality Stadium
Formerly known as Millennium Stadium, Principality Stadium is Wales' national stadium. Located in downtown Cardiff, the 74,000-seat venue is home to the country's national rugby team and has also hosted the national football team's games, the 1999 Rugby World Cup, and plenty of other major sporting and entertainment events. This impressive stadium features a fully retractable roof (the second-largest stadium in the world with this feature). Millennium Stadium boasts a number of unique features including "joy machines" that can pour 12 pints in less than 20 seconds in each of the stadium's bars and a resident hawk (dubbed Dad) who drives away seagulls and pigeons from the area.
Imagine sitting close enough to the action to hear each call on the pitch, or higher up so that you don't miss one moment of the game. Roadtrips can offer you your choice of seating at Principality Stadium so you can create your ultimate Champions League Final experience.
Standard Package Seating Categories
Category 3
Category 2
Category 1
Premium Category 1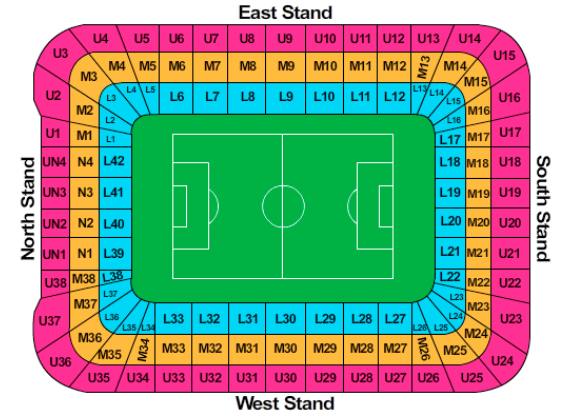 Our Reputation

"Our boys absolutely loved the experience."

What an amazing adventure we had in Lisbon! Our boys absolutely loved the experience and all of their team mates are very jealous! Thanks for your part in putting the package together for us. Both restaurants recommendations were great.
Sign up to our newsletter
Subscribe to Roadtrips News, our free monthly email newsletter, to be the first to receive the latest sports travel information, expert advice and tips, and special offers.