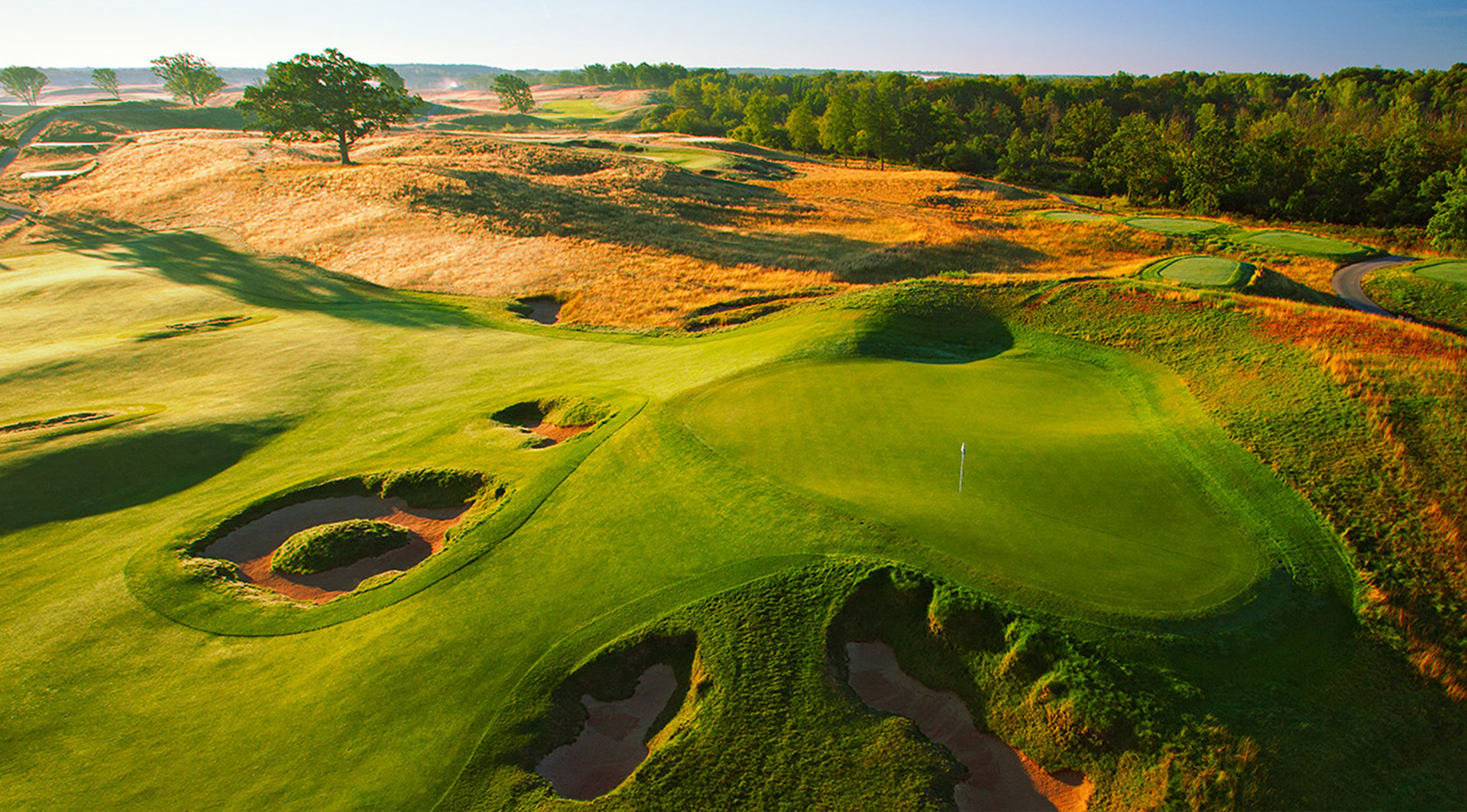 Tickets
US Open Golf Championship: Erin, WI: June 15 - 19, 2017
Your tickets at the Erin Hills Golf Club in Erin, Wisconsin
A relative newcomer, Erin Hills opened in 2006 with a goal to one day host the US Open. In 2017, this dream will come to fruition as the best players in the game will converge in Wisconsin for a week of fantastic golf. The rolling greens of Erin Hills formed as a result of glaciers and the course was designed to enhance these natural curves. Built with the hopes of hosting a major in mind, the course is well-planned, right down to the fan experience. Just 45 minutes outside of Milwaukee, a trip to the 2017 US Open will allow you to see the best of the city and the country.
Your 2017 US Open experience includes ground passes to your choice of rounds, or treat yourself to a taste of luxury with Trophy Club passes. The air-conditioned Trophy Club allows its guests the opportunity to relax in a comfortable sitting area, enjoying a varied menu of food and drink, while catching the golf action on one of the pavilion's big screen televisions.
Our Reputation

"Roadtrips made our travel experience easy and wonderful! "

Thank you so much for everything you did for us. It was Wonderful! We had an experience of our life! I tell everyone about Roadtrips, all the planning, phone calls, reservations and much more was taken off my plate. Roadtrips made our travel experience easy and wonderful! Thank You!
Sign up to our newsletter
Subscribe to Roadtrips News, our free monthly email newsletter, to be the first to receive the latest sports travel information, expert advice and tips, and special offers.