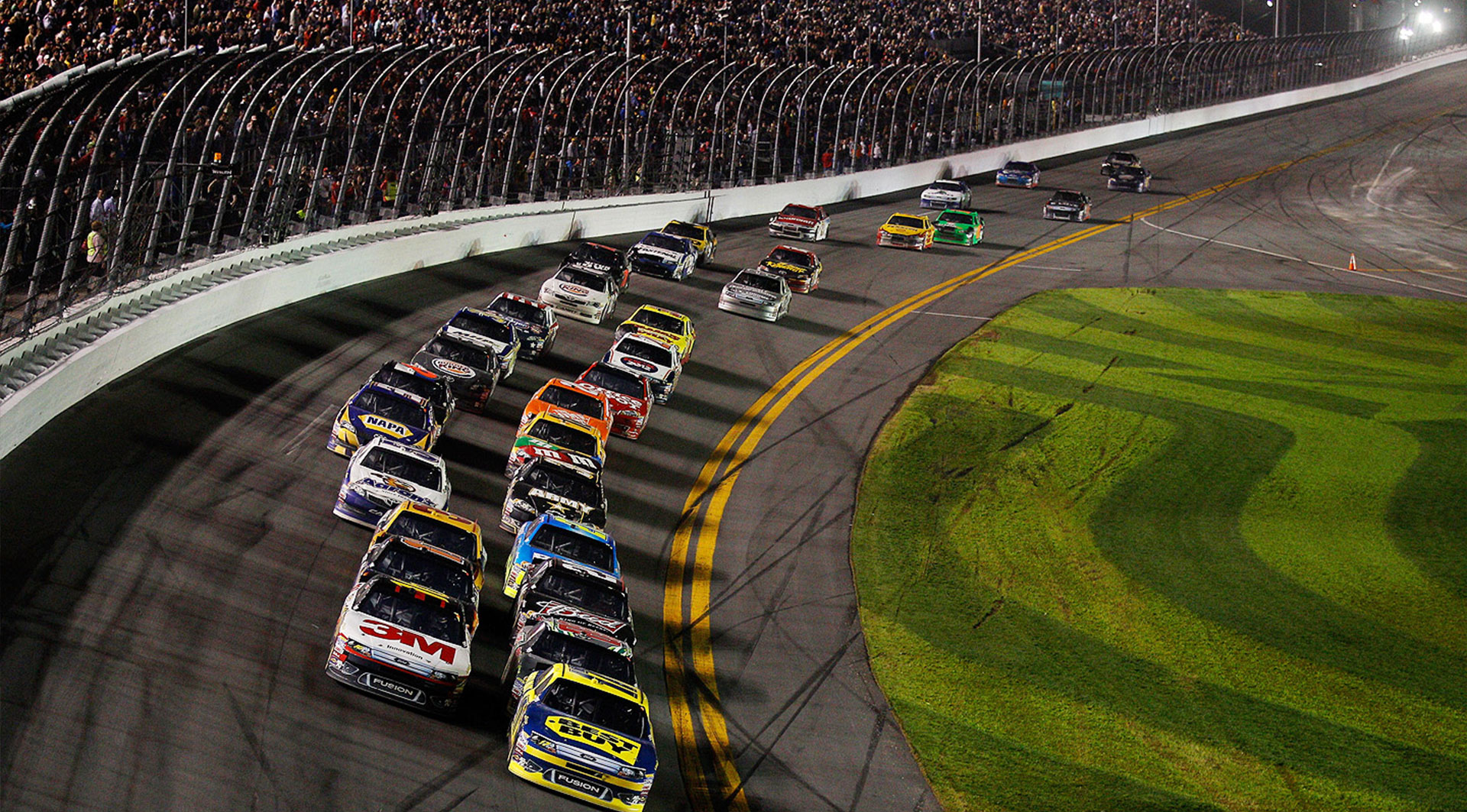 2018 Daytona 500 Packages
Daytona International Speedway, Daytona, FL: February 17-19, 2018
Custom VIP 2018 Daytona 500 Packages
For NASCAR fans, there is no bigger event than the Daytona 500. It is often regarded as the most prestigious race in the NASCAR Sprint Cup Series, and delivers some of the sport's most thrilling and memorable moments each year at Daytona International Speedway. A recent $400 million renovation has the legendary Speedway in peak condition, making it the perfect backdrop for this exciting race.
Fans at the Daytona 500 in 2017 witnessed Kurt Busch (finally!) get his first win at Daytona after a thrilling final lap. The Great American Race never fails to provide that edge-of-your-seat excitement and it's always one of our favorite events. Join NASCAR's elite as they compete in arguably the most important race of the Sprint Cup Series. Complete 2018 Daytona 500 Travel packages $925 per person (based on double occupancy).
2018 Daytona 500 Package Inclusions:
First class accommodations
Your choice of tickets to the 2018 NASCAR Daytona 500
Sprint FANZONE Pre-Race Pass
Round trip event transportation
Roadtrips on-site host
Roadtrips reception on Saturday evening
Personalized itinerary
Commemorative gift package & Official Daytona 500 event program
Expert pre-trip travel planning & concierge services of the Roadtrips At-Your-Service Team
All taxes and service charges
Additional options and possibilities:
Tickets to the Nationwide Race
Daytona 500 Club Tickets
Truck Race and/or Gatorade Duels
Car rental
Extra nights
Upgrade seats
Private transfers (sedan, limousine, luxury motor coach)
Airfare (economy, first class, private jet)
Our Reputation

"I travel all the time."

I travel all the time and your package was excellent. Great hotel and service, plus our host Natalie was superb. Roadtrips hosted an excellent trip and not only will I use you again, but I will refer you to anyone needing your services. Thanks!
Sign up to our newsletter
Subscribe to Roadtrips News, our free monthly email newsletter, to be the first to receive the latest sports travel information, expert advice and tips, and special offers.