Tickets
2017 Athletics World Championships: London, England, August 4-13, 2017
Your Preferred Seats at Queen Elizabeth Olympic Park
Summer Games fans will remember this iconic stadium as the host of some of the most memorable moments at the 2012 London Games, including the opening and closing ceremonies. This multi-use stadium, which has a maximum capacity of 80,000, opened in 2012, though it has already gone through a major transformation since then. The improvements include a permanent roof (the largest of its kind), innovative retractable seating, and additional food outlets.
Seating for the IAAF World Championship will be available in 4 different categories: A, B, C, and D, with A being the most desirable.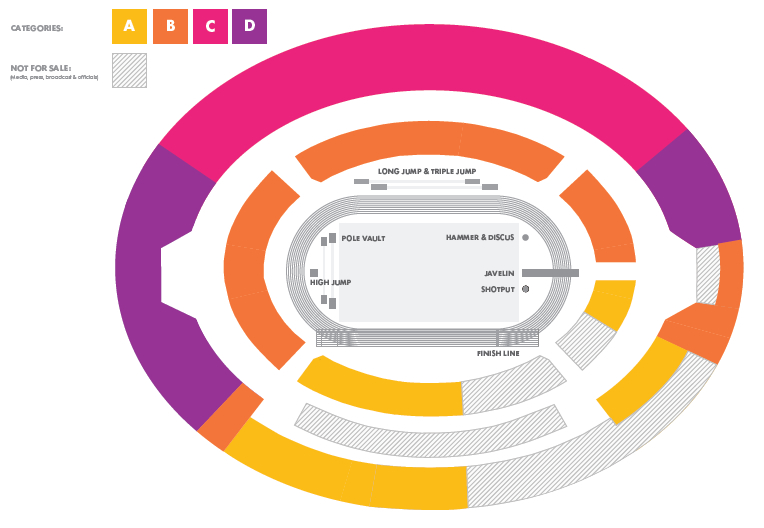 Our Reputation

"Job well done!"

Just returned from our 18 day tour and wanted to thank you for all of your help in London and 2012 Olympics with our group. Job well done!
Sign up to our newsletter
Subscribe to Roadtrips News, our free monthly email newsletter, to be the first to receive the latest sports travel information, expert advice and tips, and special offers.